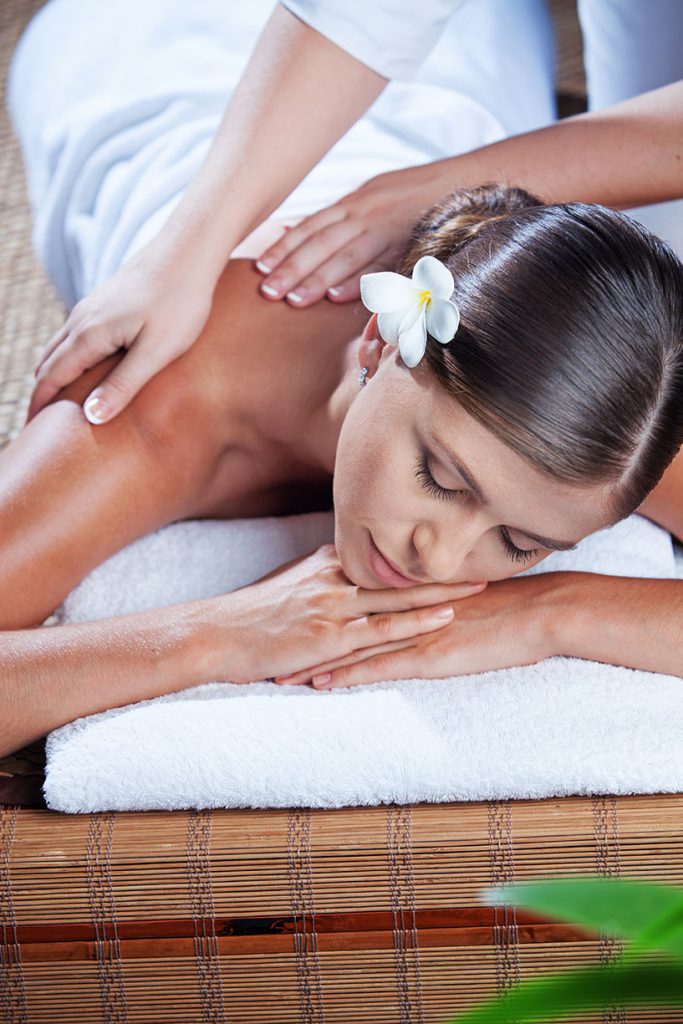 Swedish Massage
Long gliding strokes with premium coconut oil deliver a relaxing, natural and healthy experience. A familiar, popular treatment and the perfect introduction to massage.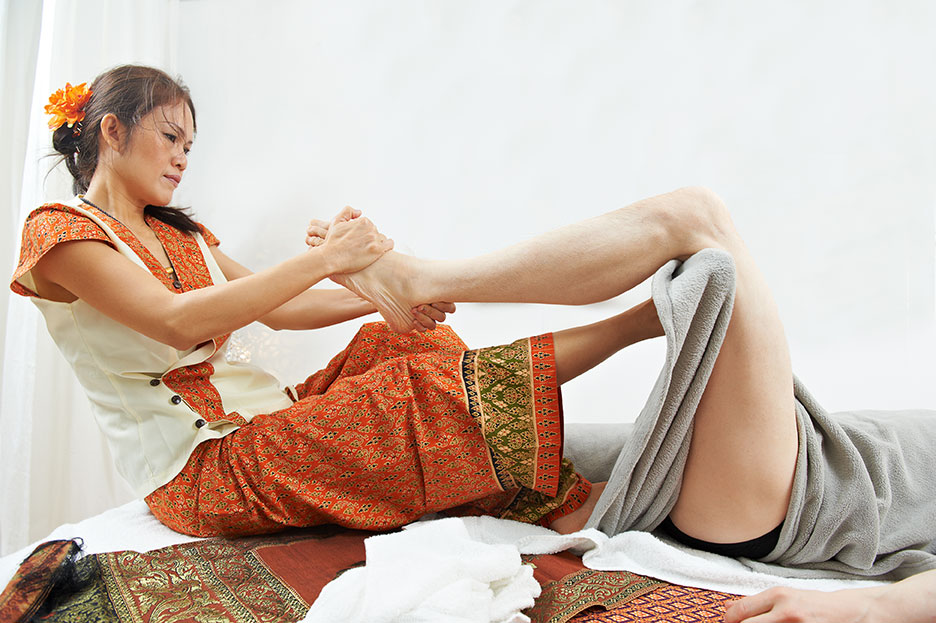 Traditional Thai Massage
A guided, engaging sequence of stretches and presses, adjusted to your individual needs. Delivers lasting gains in flexibility and posture. Skilled, interactive, beneficial.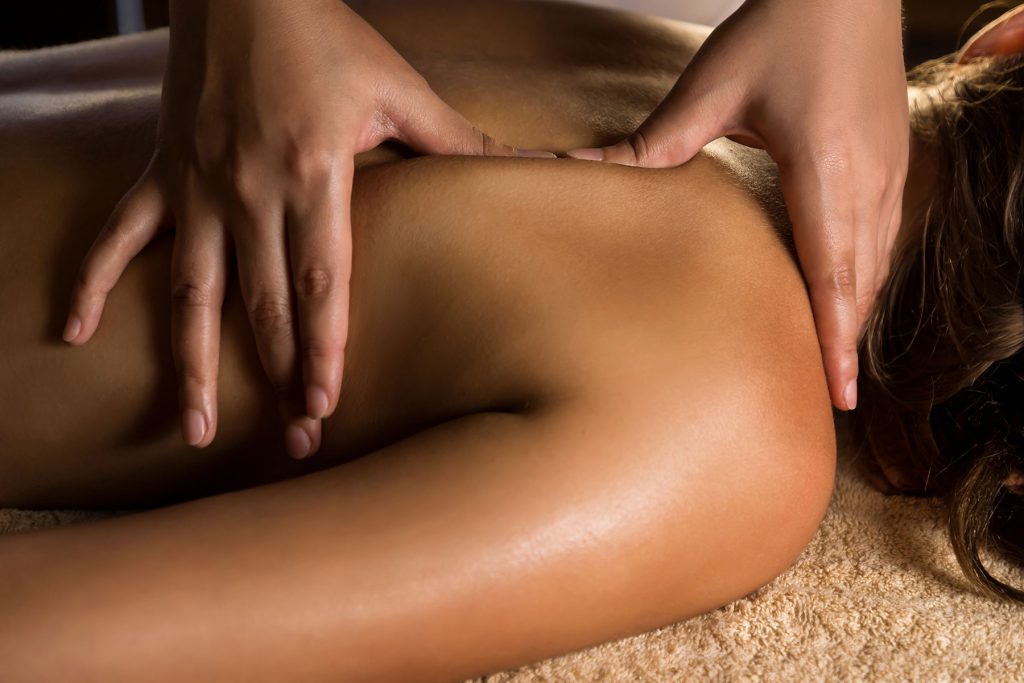 Back, Neck & Shoulder Massage
Effectively reduces stiffness and soreness in the upper body. Advised by the NHS for non-specific back pain.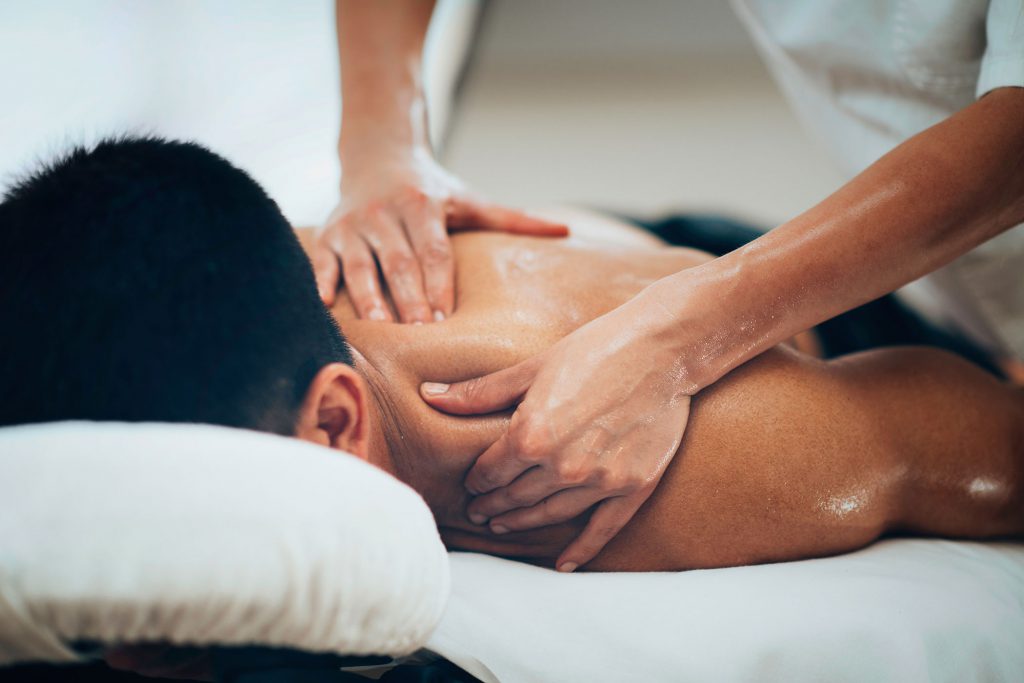 Sports (Deep Tissue) Massage
A deeper massage improves athletic performance. By speeding recovery after training, it permits a shorter interval between sessions. Train smarter with a regular sports massage.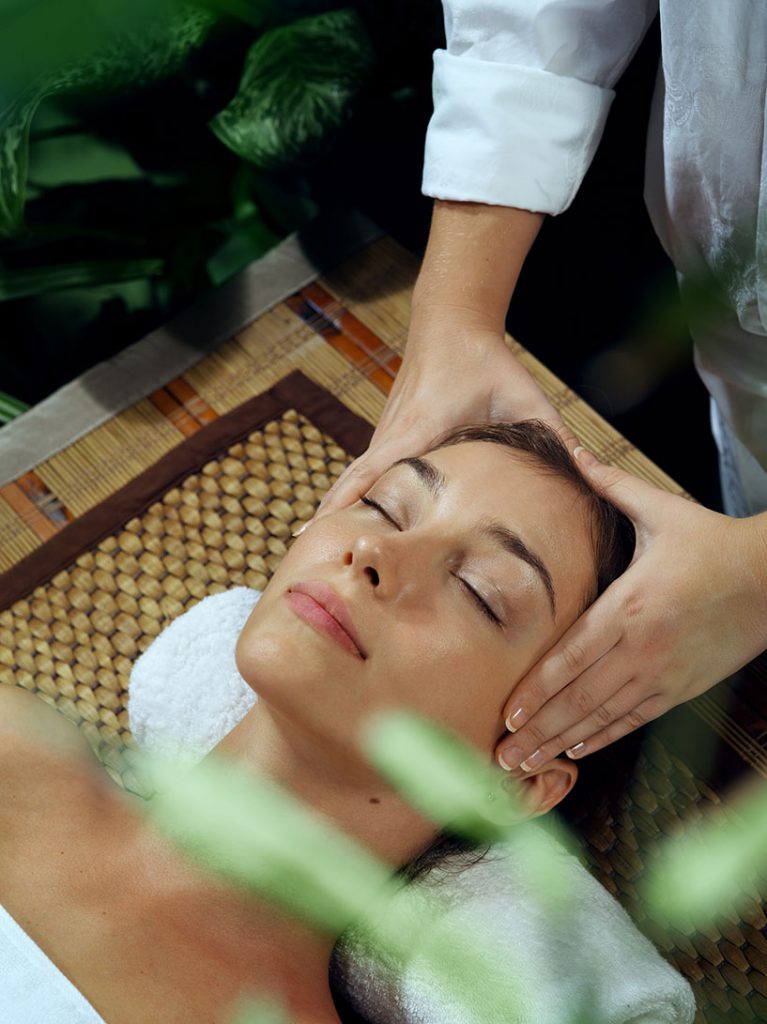 Head Massage
A head massage is the ideal stress-buster, relieving tension in the mind, face, neck and shoulders.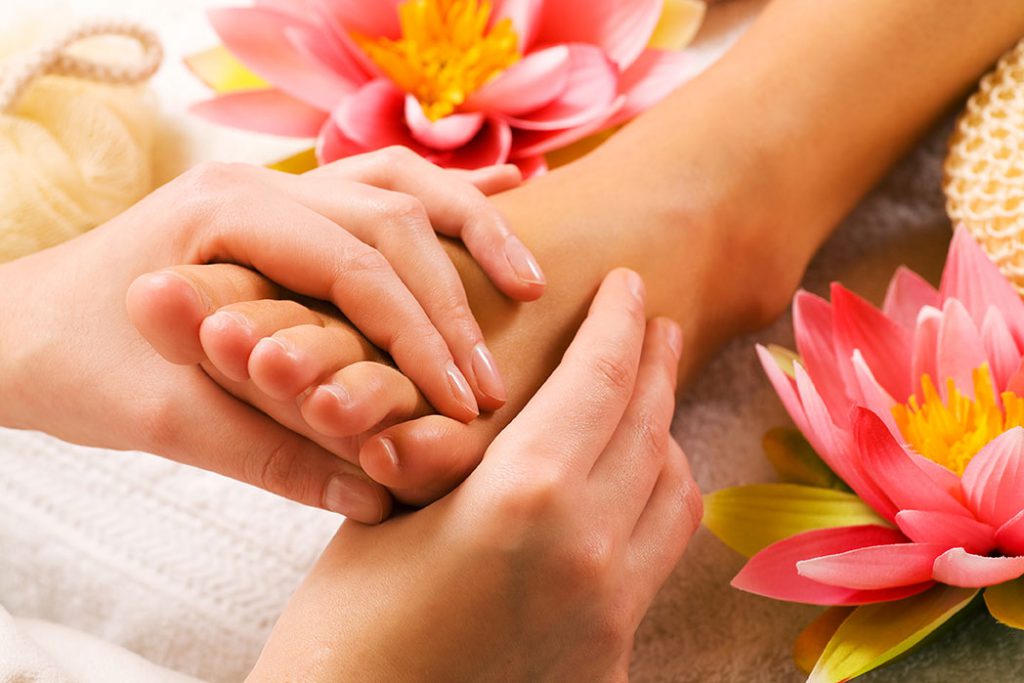 Foot Massage
A foot massage – extending to the ankles and calves – revives tired feet, boosts circulation and relaxes the whole body.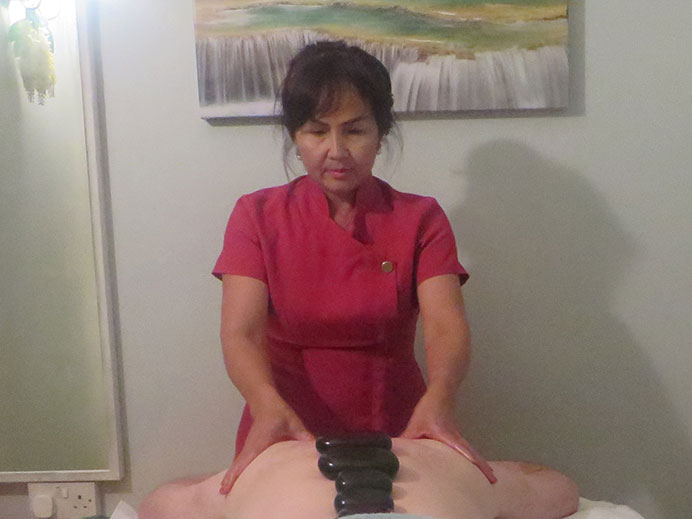 Hot Stone Massage
Smooth warmed stones are used as a massaging medium alongside coconut oil to induce deep, satisfying relaxation. Pure luxury.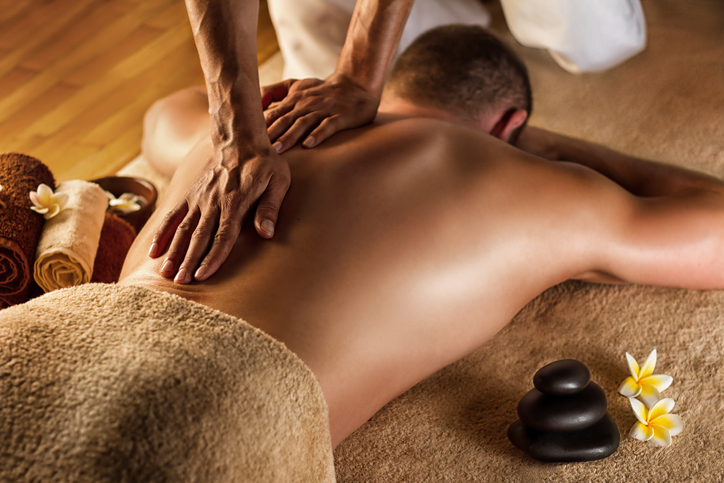 2-in-1 Massage
Tailor your massage to your own needs by combining two treatments in a single session. Select from Swedish, Thai, back, sports, head and foot. Just choose the two that are right for you!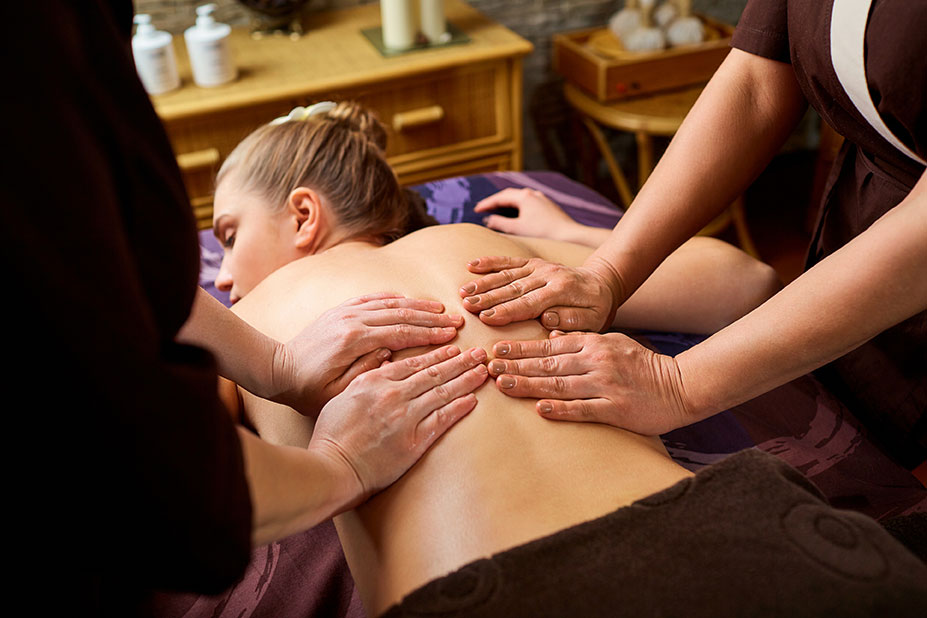 Four Hands Massage
Working in tandem, two therapists provide a relaxing Swedish massage. Hypnotic, mesmerising and luxurious.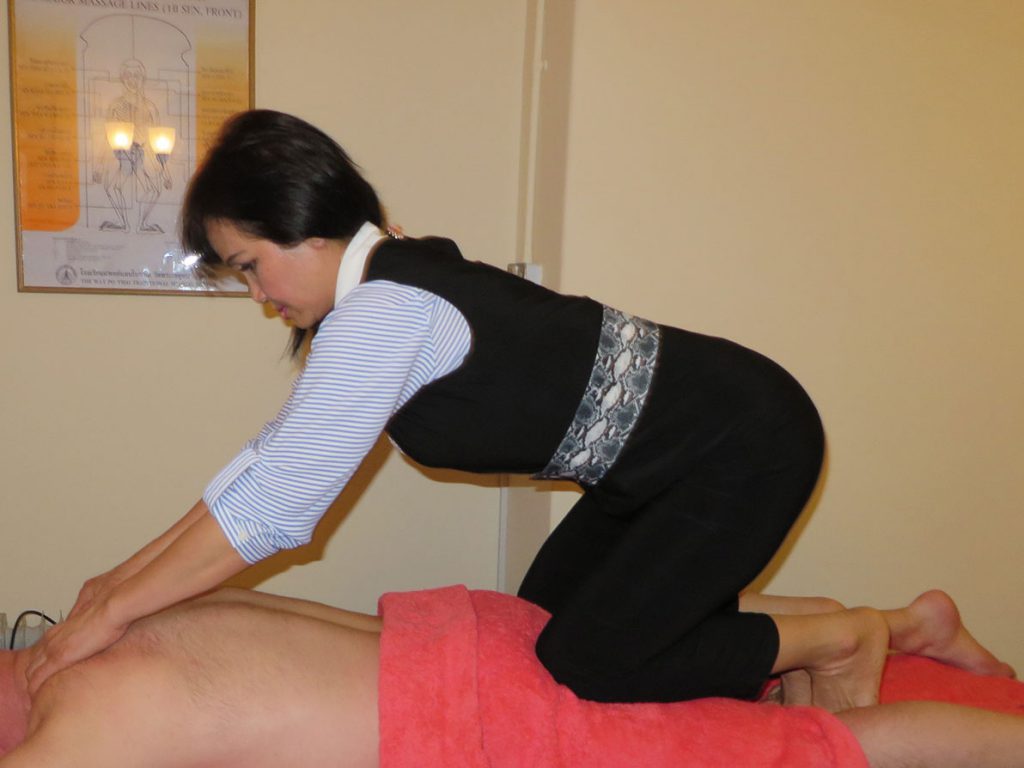 3-in-1 Massage
Our premier treatment, combining Traditional Thai, Swedish and hot stones massage in a single top quality session. Tops for well-being.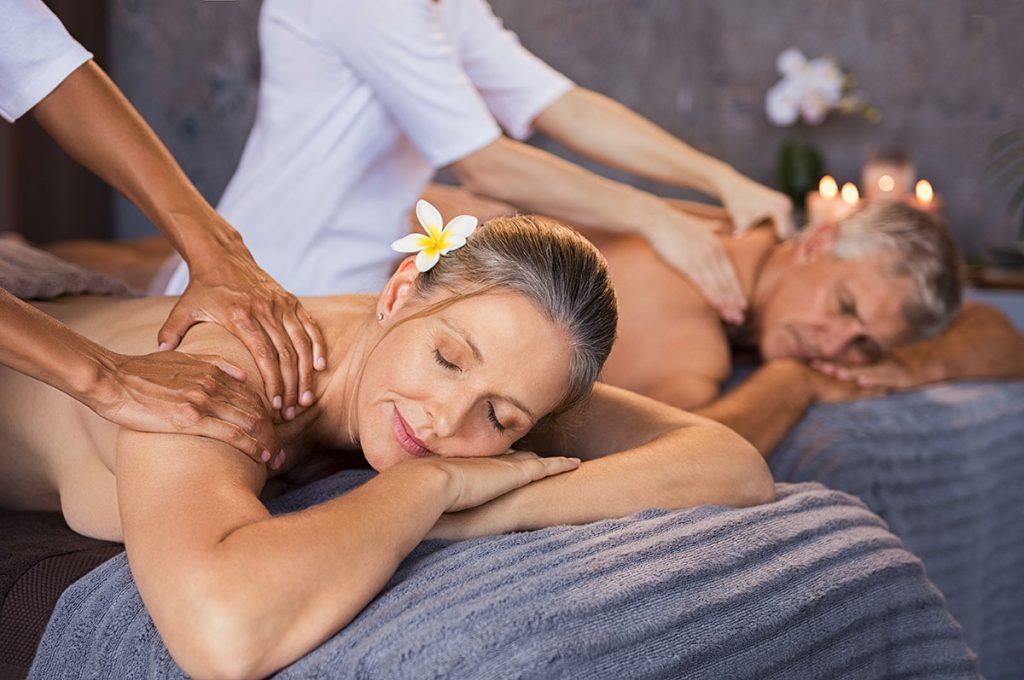 Couples massage
A 'couple' just means two clients taking a massage at the same time in one of our multi-table rooms. Each person can choose their own treatment. Saves up to £10 on two massages taken separately.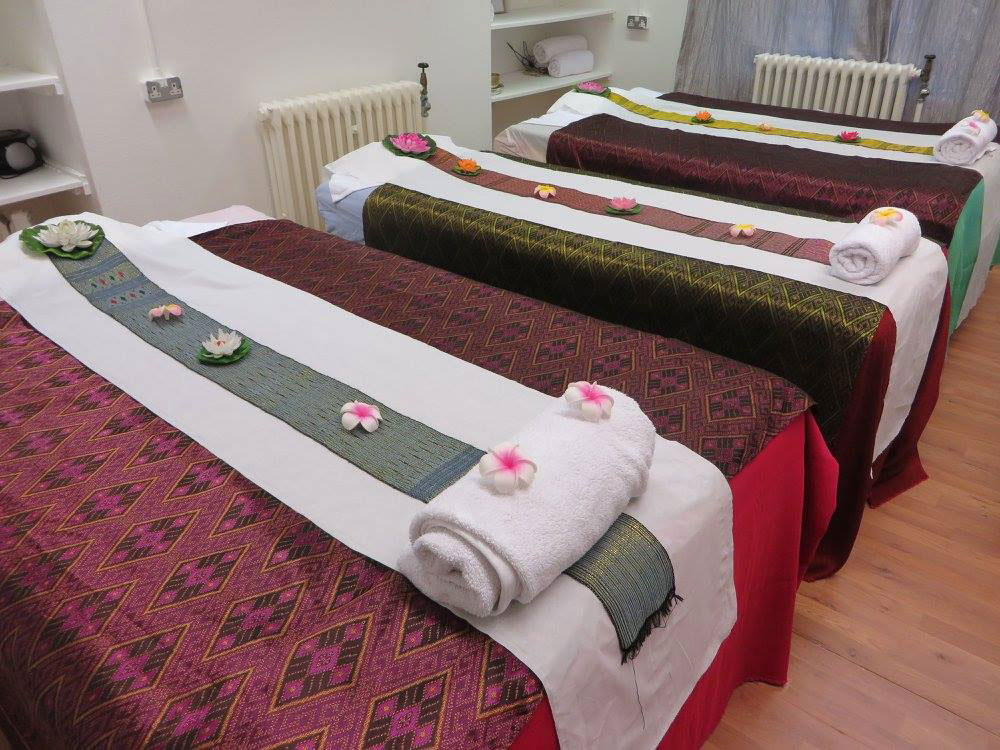 Triples Swedish Massage. Other treatments also available
A 'triple' just means three clients taking a massage at the same time in our spacious, three-table room. Each person can choose their own treatment. Saves up to £15 on three massages taken separately.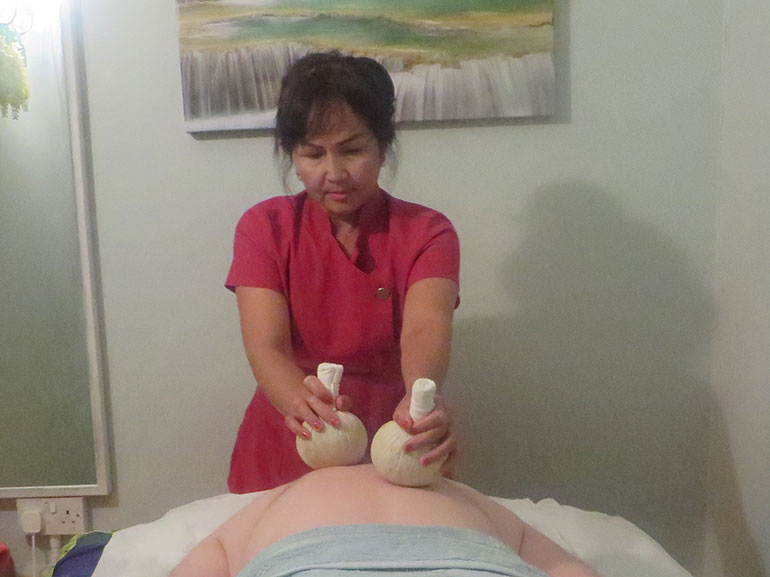 Herbal Compress
Complete your authentic Thai experience with a refreshing application of warm, aromatic Thai herbal balls.